THE CHILTERN NATIONAL TRUST
Here we will feature three National Trust Treasures, Lakeview Homestead, Dow's Pharmacy and the Federal Standard Printing Works and Newspaper Office.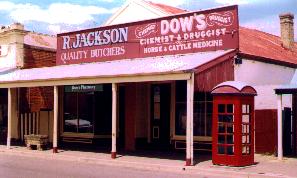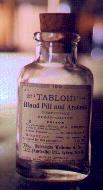 This bottle from Dows Pharmacy is labelled, Blaud Pill and Arsenic, which in reality is a sugar coated poison pill. Dangerous things, pharmacies in those days.
FEDERAL STANDARD PRINTING WORKS AND NEWSPAPER OFFICE.
| | |
| --- | --- |
| Chiltern Tourist Information Centre | Ph 0357 261 611 |
The Up Button takes you to the Home Page