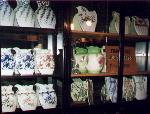 This is a magnificent collection of Salesman's Jugs dating to 1901. There is one real jug, all the rest are flat, displays, so the customers could see the actual coloured patterns.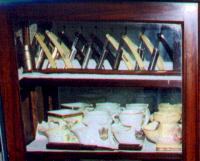 This whole cabinet is of antique shaving apparel, from cut throat razors, lathering brushes and mugs, and razor sharpening straps.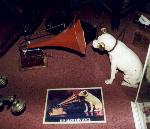 Above is an actual radiogram with the speaker and a porcelain dog, replicating the famous picture of His Masters Voice.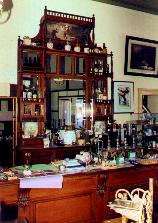 The magnificent bar of the Vine Hotel, dated before 1900.