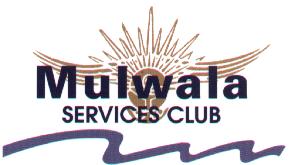 The Mulwala Services Club is set on the banks of Lake Mulwala in a beautifully landscaped garden setting.
The club offers many services to its members and their guests.
There are four superb Restaurants,
A magnificent 60 room Motel,
Mulwala Services Club Motor Inn
Including rooms with spas, a beautiful swimming pool, individual balconies,
or ground floor patios, excellent views, barbeque and picnic facilities
and special members discounts.
The Club also has Excellent Conference Facilities, complete with Function Rooms
Meeting Rooms, Audio visual equipment, with a flexible room set up style.
The Club provides its members and their guests entertainment of some style every day, with features such as Snooker and Billiard Tables, Darts Competitions, Lawn Bowling Greens, Movies in the Auditorium, Piano Bar, and Live Bands on Friday and Saturday nights.
Come in for a look when next you are in Mulwala.
Mulwala & District Services Club
Melbourne Street, Mulwala NSW 2647 Australia
Telephone 0357 442 331 Fax 0357 442 430
Club Web Site www.mulwalaservices.com.au
E-mails Club reception@mulwalaservices.com.au
Conference catering@mulwalaservices.com.au
Motel motel@mulwalaservices.com.au
The Up Button takes you to the Home Page