BELOW YOU WILL FIND THE TOURIST ATTRACTIONS AND GENERAL HIGHLIGHTS OF THE KIEWA VALLEY, INCLUDING ITS ICONS, LOOKOUTS AND GENERAL INTEREST POINTS.
BY CLICKING ON ANY TOURIST ATTRACTIONS THAT ARE
UNDERLINED, FURTHER INFORMATION OR PICTURES WILL BE REVEALED.
THE UP BUTTON WILL BRING YOU BACK TO THE NEXT HIGHEST HOME PAGE.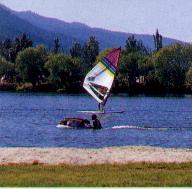 Kiewa Valley Tourist Attractions
Berry Picking, Serpells Berries, Dederang, Running Creek
Bush Walking,
Walking Tracks, Fire Trail on Mt Big Ben, above Edelweiss Cottage, Dederang.
Ring or ask at cottage.
Dederang Picnic Races, 1st Saturday in January.
Canoeing
Craft, Mongan's Bridge Craft Cottage
Fishing
Gardens,
Jan Waddington Nursery, Kergunyah
Mongan's Bridge Craft Cottage
Listing of North East Wineries
Horse Riding, Tawonga South
Picnic Areas,
Boyds Bridge Picnic Park, Gundowering
Kiewa River, Kergunyah
Dederang Gap, Dederang
Mongan's Bridge Reserve, Mongan's Bridge
Tennis, Dederang Sports Complex
FOR MORE INFORMATION PLEASE PHONE
WYUNA OF KERGUNYAH ON 0260 275 290