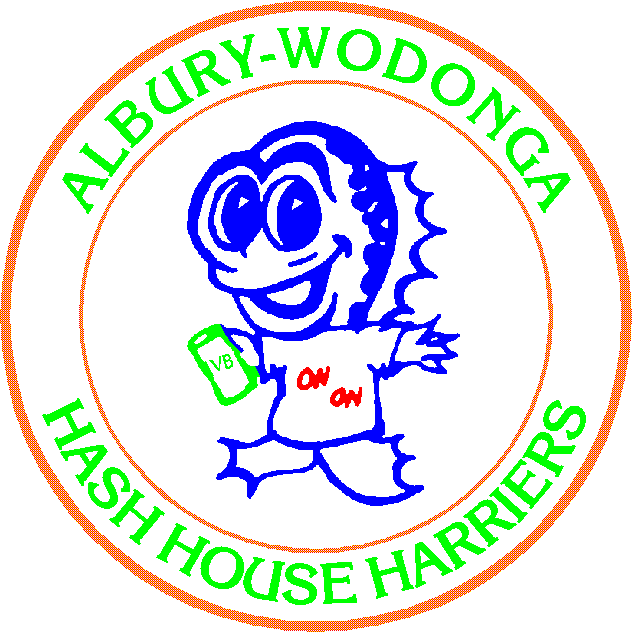 Albury - Wodonga Hash House Harriers
Wun Wun Wun Wun Bike Ride
i.e. 1111 Bike Ride
The cost you something - give you nothing Bike Ride
Come One -- Come All
No cost spared -- You pay for everything
When -- 3rd, 4th & 5th October
Where -- Everton Caravan Park, Everton, Victoria
Cost -- nothing, as we will supply you nothing, you pay for your own accommodation, meals and drinks (pub prices or B.Y.O.) and bike rental (if you don't bring your own).
The bike ride (Sat 4th Oct, be at Everton in front of the pub at 9:30 or meet at the Beechworth Station ready to depart at 10:00.) will be mainly (gently) downhill for about 15 km (via the Rail Trail) from Beechworth (elevation 538 meters) to Everton (236 meters) (for lunch) then another 25 km on to Wangaratta (149 meters) if you like.
Bikes can be hired (by you, at your expense) from Beechworth Bike and Saws.
Accommodation can be rented (by you, at your expense) at Everton Caravan Park by telephoning 03 5727 0365.
To get to Everton, get to Wangaratta then take the Great Alpine Road. The turn-off to Beechworth is Duffy Road.
On On
Email Bandit or phone 02 6024 7772 for more infomation about the celebration, etc.
Click Here to go to our Home Page.
Click Here to read what happened on this weeks Trail.


Home Page